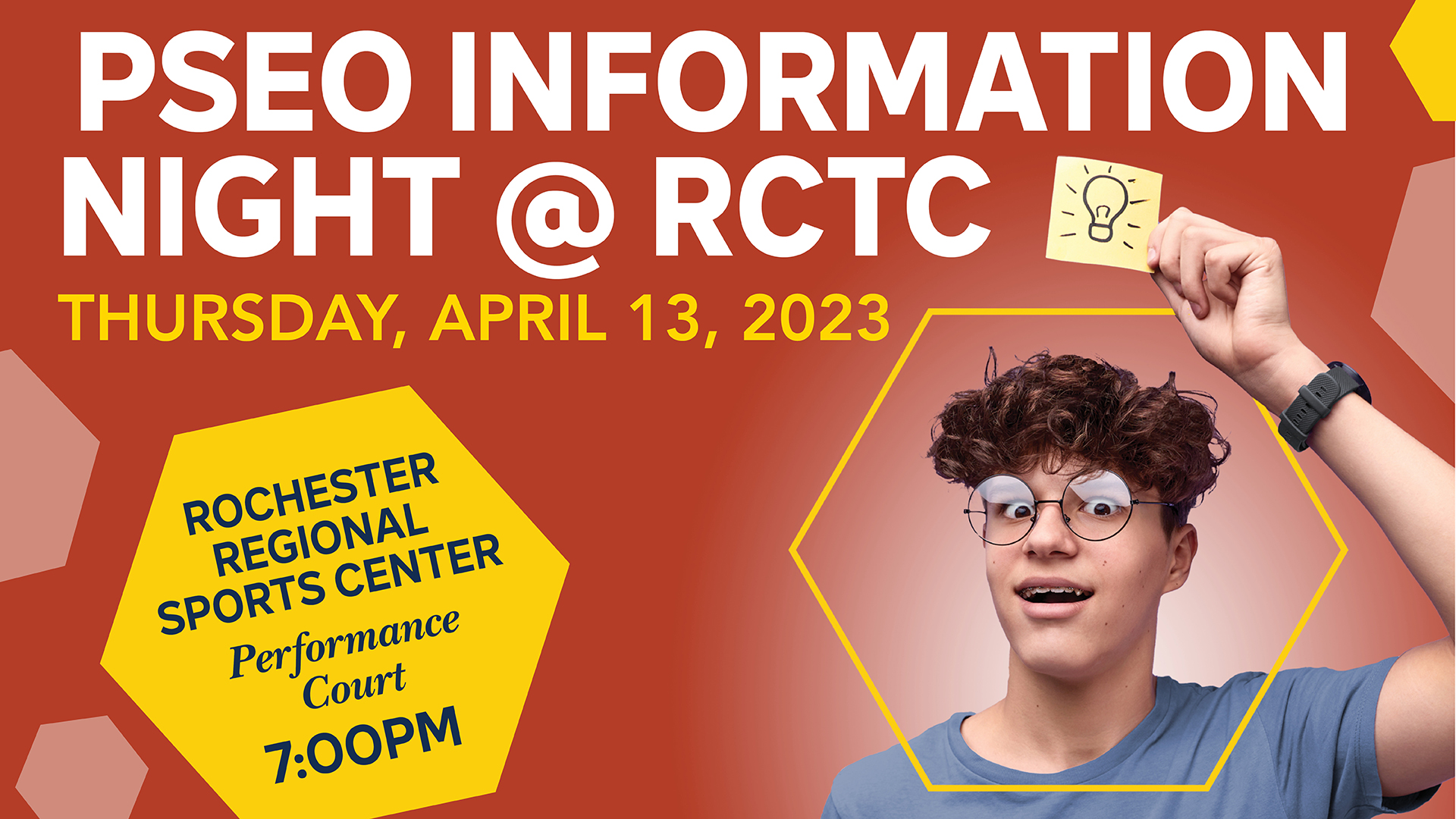 If you would like to learn more about Minnesota's Post-Secondary Enrollment Options Program (PSEOP), please join RCTC staff on April 13, 2023.
The session will be held from 7-8pm at the Regional Sports Center Performance Court, located at 851 30th Ave SE, Rochester, MN, 55904 OR on ZOOM (link will be email closer to the Information Night).
Discover RCTC PSEO from afar with the ZOOM option at https://minnstate.zoom.us/j/95739029933!